DIFFERENTIATION...THE DOCK WORX DIFFERENCE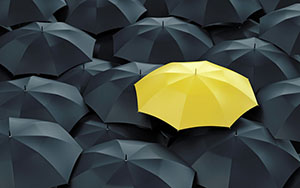 DOCK WORX VS. LSP PROVIDERS
What makes us different from other LSP providers? For starters, we only facilitate the unloading or loading at your dock. You don't give up control of your building and we don't ask to take control of your entire workforce.
You retain control of the actual physical verification and data entry for receiving (verifying counts, sort accuracy and OSD decisions).
You control putaway timeliness and accuracy. 
You retain accountability & responsibility for outbound load integrity.
Quite simply, we facilitate the labor intensive portion of your physical receiving or loading processes, leaving your employees to handle the more critical tasks that you are accountable for with your customer.
Our option is to help you perform better in a particular segment of your business versus taking over your entire operation.
DOCK WORX VS. STAFFING AGENCIES
What makes us different from traditional staffing agencies? At Dock Worx, we define "value added" services as programs that contribute to saving you money, create efficiencies, improve your operation and drive dollars to your bottom line.
For starters, we work on a fixed price model with guaranteed costs & performance. We only make money if we perform versus an hourly rate arrangement that will fluctuate with yours and/or their inefficiencies and performance. Our teams are incentivized to unload your containers quickly and accurately. 
We bring a reliable, consistent, trained team (including management) to unload your containers versus a variable, non-cohesive group of individuals that continually fluctuates with your daily volume requirements.
You do not risk unqualified or inefficient workers, exposure to over time or adding additional headcount due to inefficiency resulting in missed production quotas for the day.
Eliminate your exposure to headcount shortages when you increase your daily production requirements. Our bench strength enables us to cover daily swings in production requirements. 
Container pricing eliminates overtime charges/exposure. 
Our teams are incentivized to unload your containers quickly and accurately. Spend less time "driving" the container unload process compared to customary hourly wage only compensation and focus on more important warehouse functions.
At Dock Worx, we believe that true partners make each other better. We understand that our overall success is directly tied to your overall success and profitability.
DOCK WORX...THE SMART CHOICE
We offer:
Performance
Fixed Rate Pricing
Quality
Accountability
Measurable Cost Savings